Tidlös avkoppling från omvärlden.
När du verkligen vill pausa vardagen är det förmodligen en Timeout du behöver. Klassisk form, balanserade linjer och Syncro Backup har gjort Timeout till en av Conforms mest omtyckta fåtöljer. Det är tidlös avkoppling, helt enkelt.
Timeout visas här i svart läder, med balja i lackad ek och snurrfot i aluminium, tillsammans med matchande fotpall.
Allt sitter i detaljerna.
Förutom designen, som utgår från ryggens sittkurva, har Timeout många tekniska detaljer som får fåtöljen att stämma exakt med din kropp. Det kommer du att märka när du provsitter.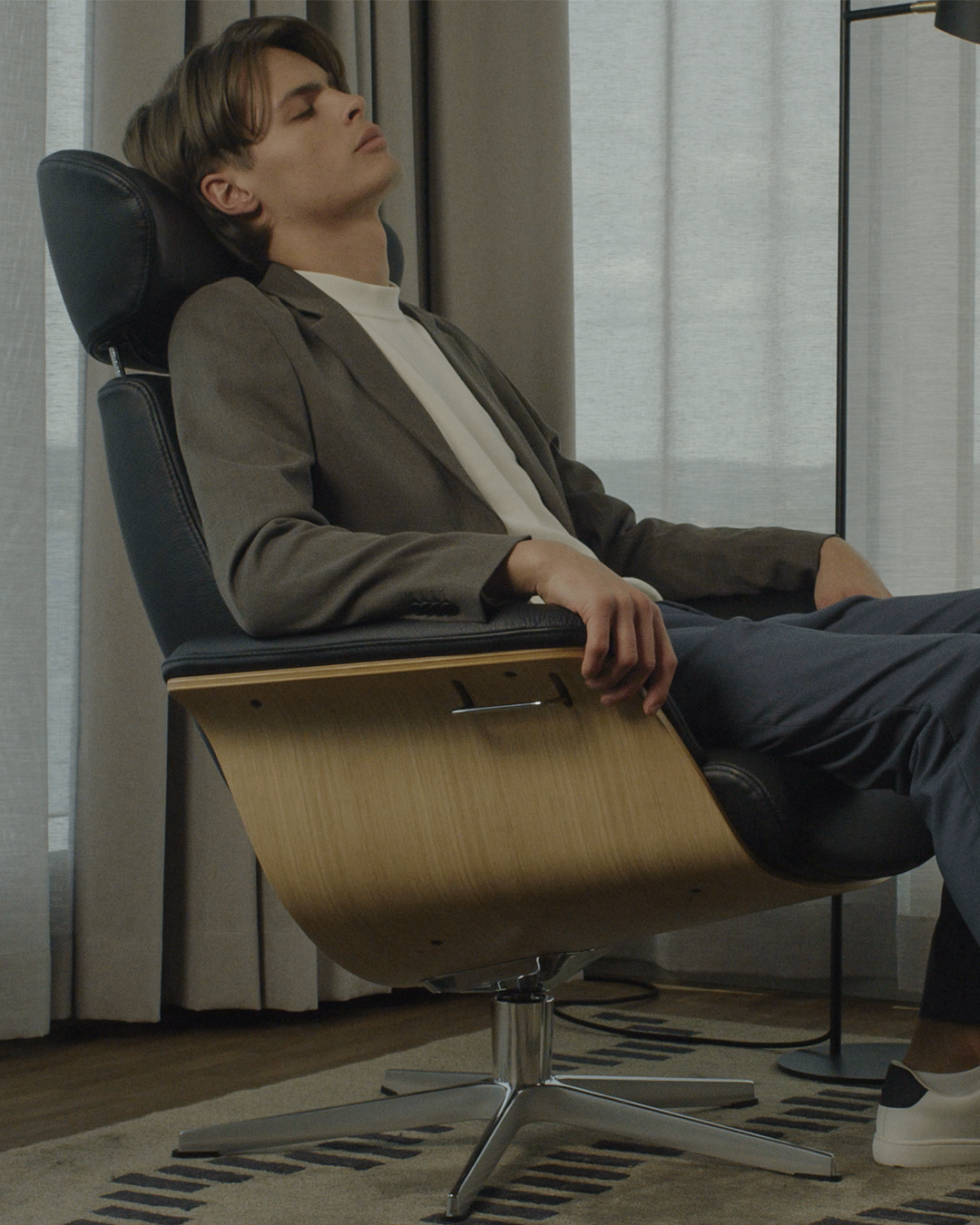 Syncro backup
Conforms unika, inbyggda teknik som ser till att fåtöljens rörliga delar samspelar perfekt när du ändrar position.
Justerbart nackstöd
Du kan justera både höjden (uppåt/nedåt) och vinkeln (framåt/bakåt) på nackstödet, allt efter eget huvud.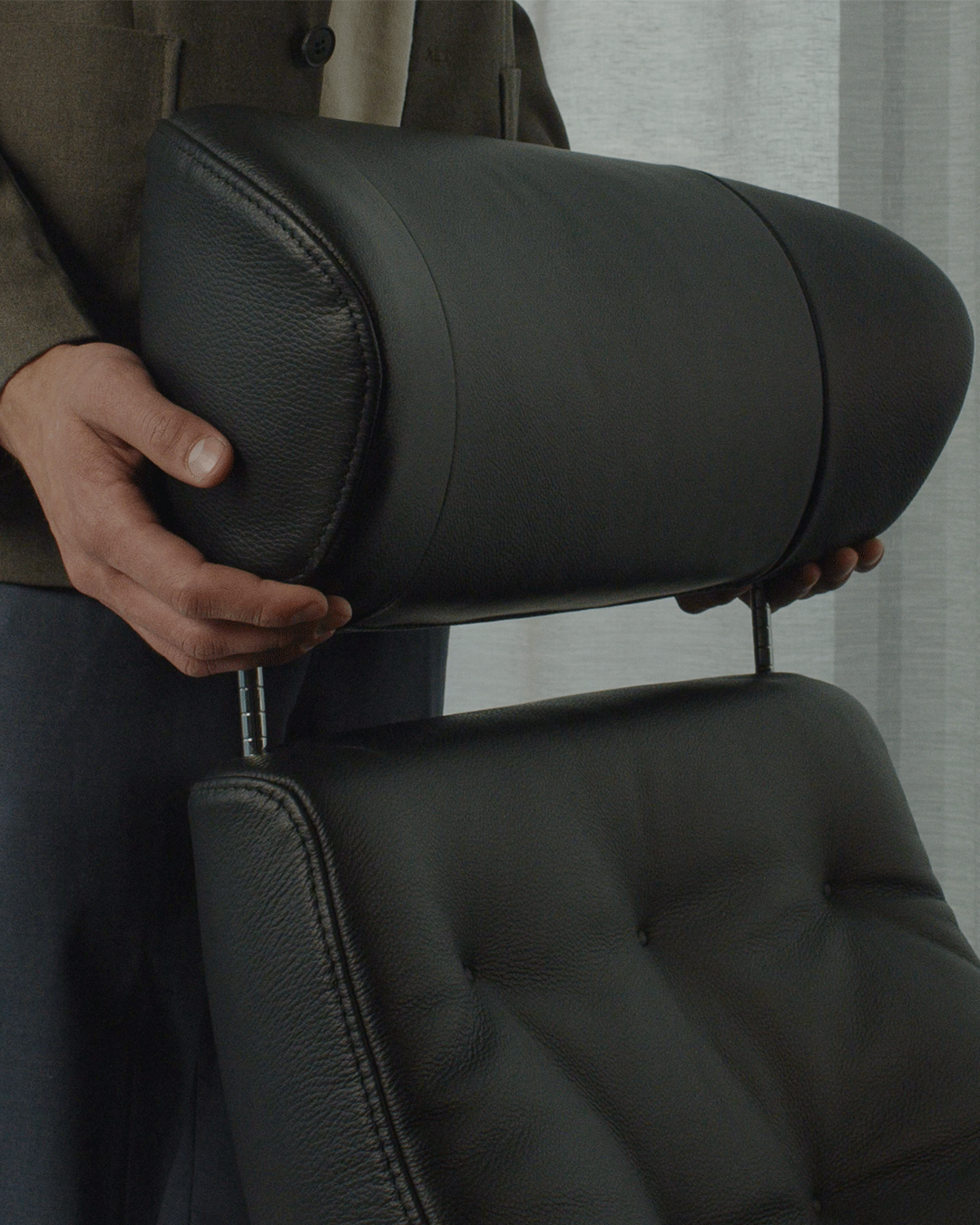 Justerbart nackstöd
Väljer du snurrfot återvänder fåtöljen alltid smidigt till ursprungspositionen.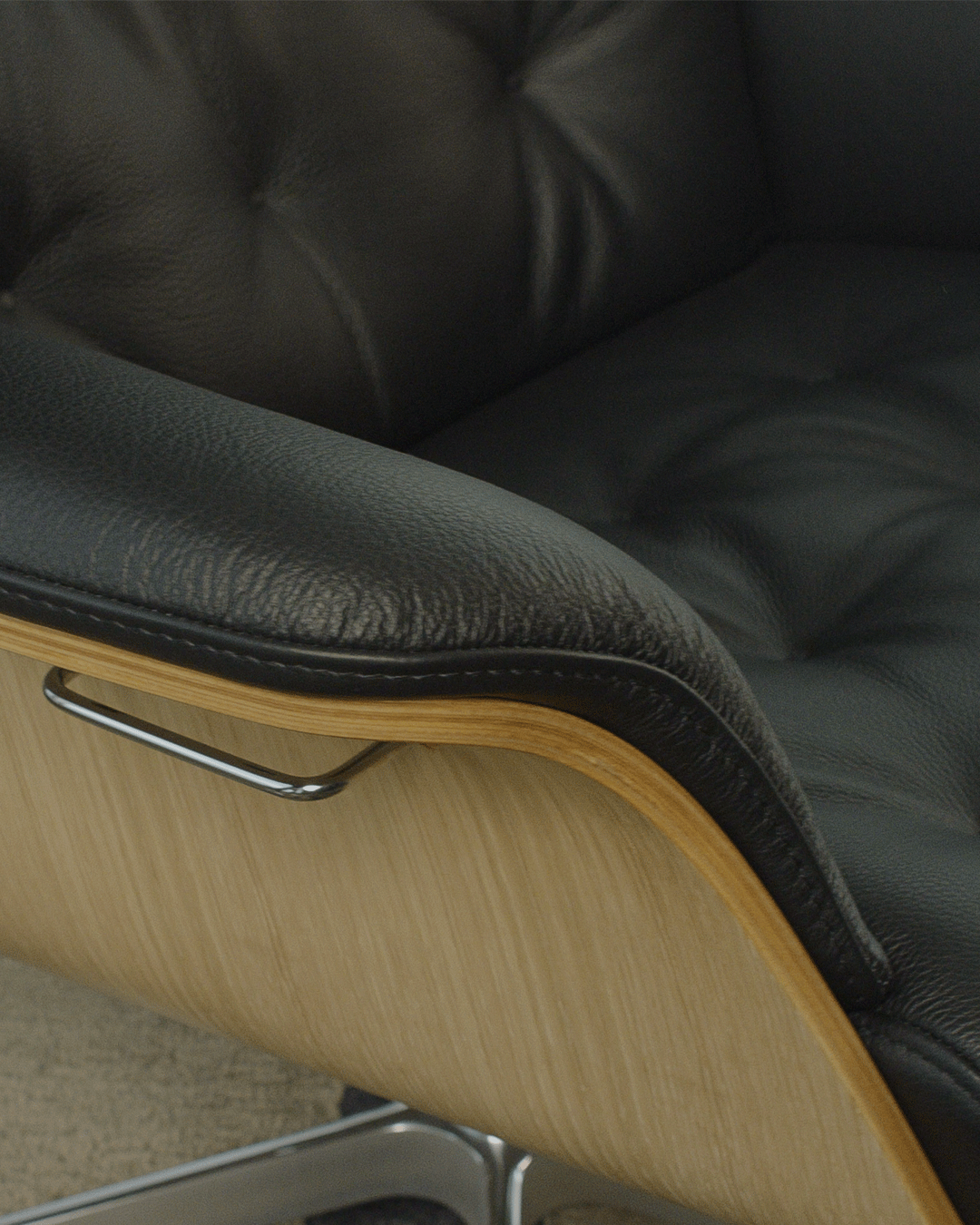 Return memory
Väljer du snurrfot återvänder fåtöljen alltid smidigt till ursprungspositionen.
hide
Om Timeout
Klädsel – Sheepskin, leather or fabric.
Rygg – Ryggstödet finns i två höjder; standard och hög version(+5 cm).
Fot – Swivel chair with return memory in molded alu minum, black coated molded aluminum, swivel Quattro aluminum, wood/molded aluminum or wood. The wood options are in oak (lacquered), oak (untreated), oak (black stain lacquered) or walnut (lacquered). All options except wood are possible to get in an extra high seat version (+3,5 cm).
hide
Function
Swivel chair with Syncro Backup gives you an ergonomically correct rest in all positions, thanks to three cooperating parts: the lower part of the back, the upper part of the back, and the head rest.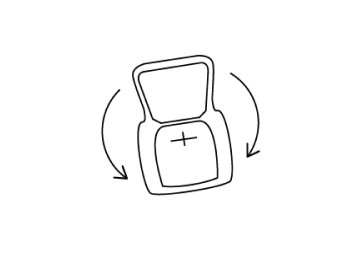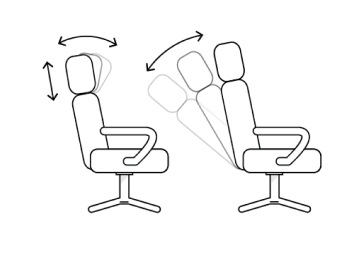 hide
Measure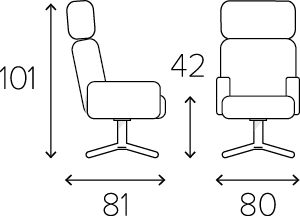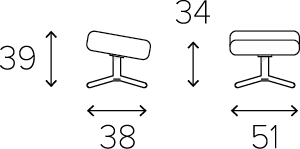 hide
Designer
Jahn Aamodt, Norge.
"Design ska tillfredsställa användarens behov. Design ska ha den personlighet och karaktär som krävs för att leda till långvarig nytta."
Låt din Timeout börja i butiken.
Den som väl satt sig i en Conform-fåtölj låter gärna tiden gå – men det är våra återförsäljare vana vid. Därför tycker vi att du ska inleda din Timeout hos närmaste butik som säljer våra möbler.