Dichter, grau grüner Tannenwald ist dein ständiger Begleiter, welchen Weg auch immer du in Småland einschlägst .Hier und da wird es licht – und was sich dort offenbart ist vergleichbar mit einer Möbelfabrik.
In alten Zeiten forderte unsere Landschaft harte und mühselige Arbeit. Dieses hat den Charakter der Bewohner Smålands geformtsensibel, ehrlich und ausdauernd- Qualitäten welche auch den Rahmen der Möbelherstellung bildeten. Smålands Möbel sagen nicht ''Hier bin ich'' sondern ''Ich bin für dich da''.
Diese Einstellung hat ein ganzes Möbelreich erschaffen und wir sind stolz ein Teil dieser Tradition zu sein.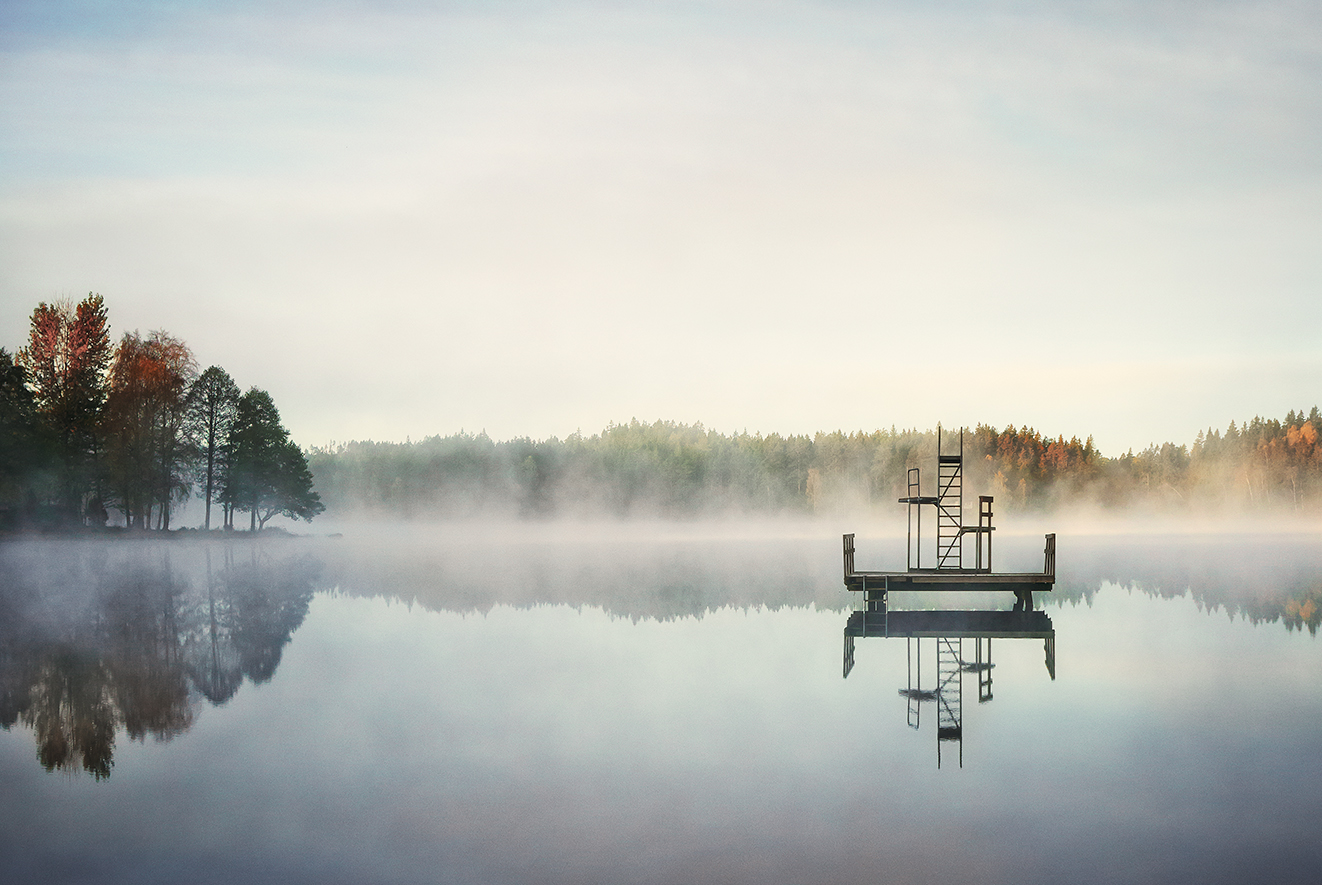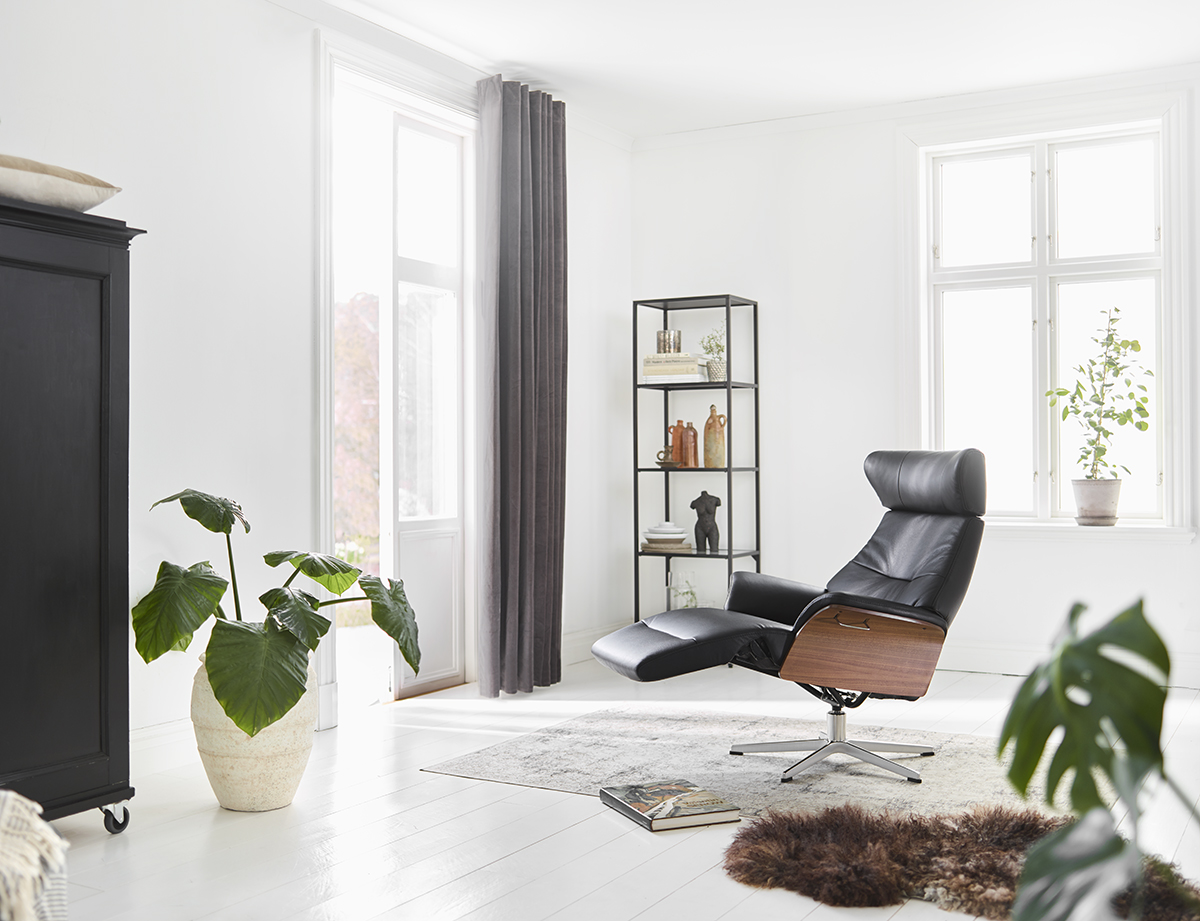 When we've finished our work, you're the one who gets to relax.
Jedes Möbelstück von Conform wird entworfen um dir den bequemsten Platz in deinem Zuhause zu bieten. Je mehr Arbeit wir investieren, desto mehr Gefallen wirst du daran finden.
Alles begann vor über 40 Jahren, im Jahr 1978. Nun ist es das Jahr 2021 und wir stellen noch immer Sessel im småländischen Holsbybrunn her.
Auf den ersten Blick ist kein Unterschied ersichtlich, doch schau genau hin und du wirst eine bemerkenswerte Entwicklung in Bezug auf Materialien, Design und Herstellung finden.
Sicher, wir könnten unser Sortiment erweitern, wir sind jedoch wunschlos glücklich Sessel und Hocker herzustellen. Für uns ist Spezialisierung wertvoll. Es bedeutet, dass das was wir herstellen speziell ist.
Following the
sitting curve.
Sehen und Sitzen sind die ersten zwei Wörter in Conform's Wörterbuch. Jeder einzelne Sessel soll so einladend aussehen, das du ihn einfach ausprobieren musst. Und hast du dich erst einmal niedergelassen, möchtest du ungern wieder aufstehen.
Design, Ergonomik und Finish sind eng miteinander verbunden – ja, sogar äußerst wichtig füreinander.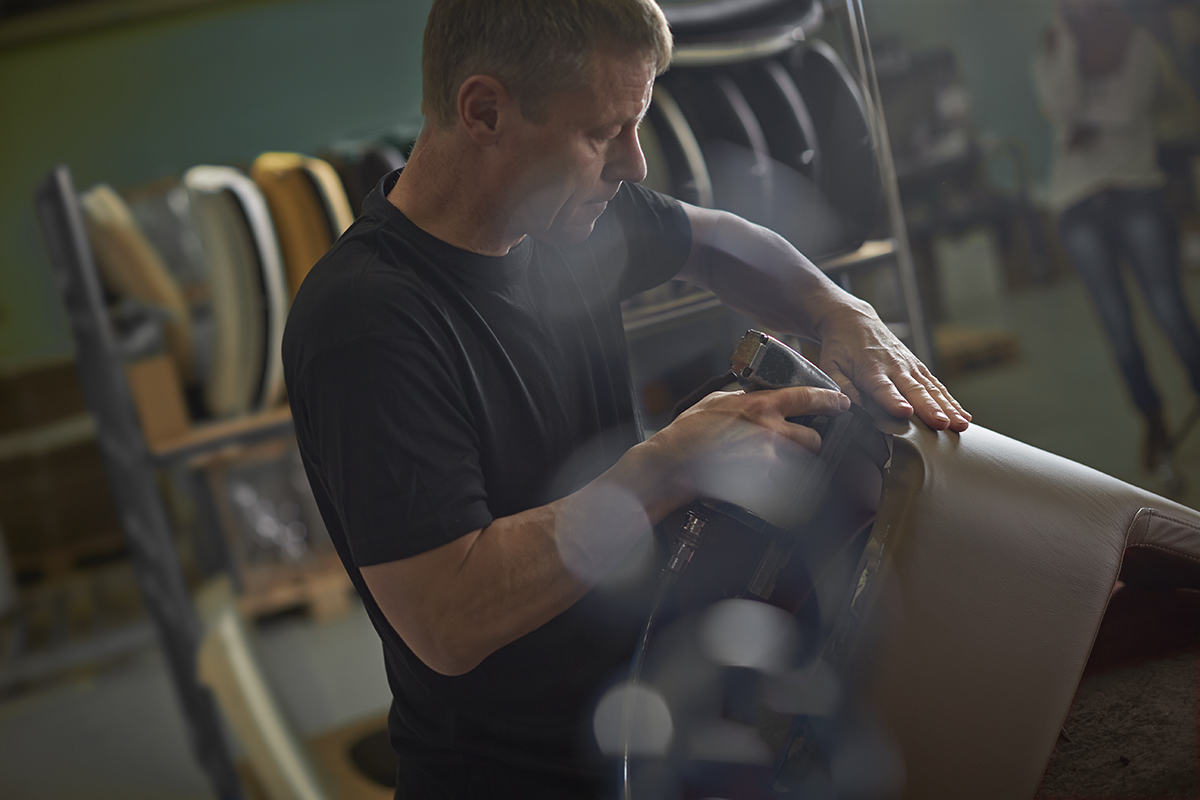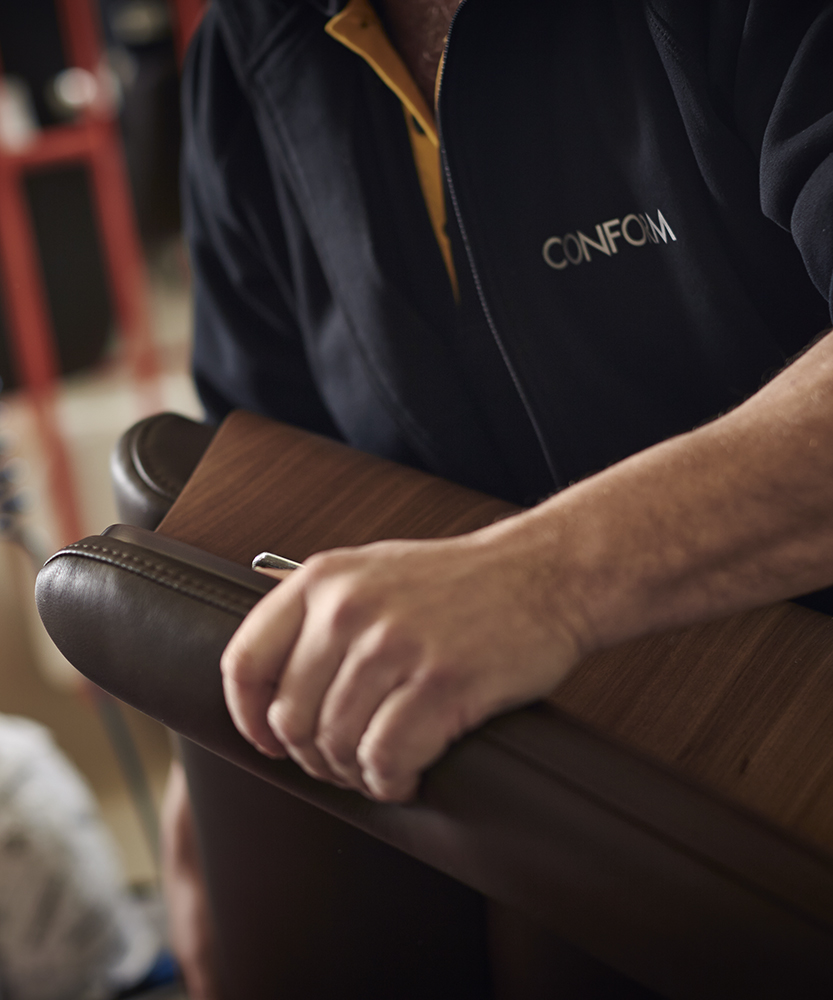 Gerade Linien und ebene Oberflächen sind der einfachste Weg Möbel herzustellen. Besonders wenn es sich um rechteckige Bausteine handelt, welche leicht zu bekleiden und zusammen zu bauen sind.
Das ist nicht der Conform Weg.
Unsere Sessel haben gebogene Flächen, lebendige Linien mit einer gediegenen Anordnung, sowie einer eingebauten Technologie welche deinen Körper in jeder Position unterstützt.
Zu verstehen, wie sich der Unterrücken verändert und der Schwerpunkt verlagert ist essenziell in unserer Produktentwicklung. Wir nennen das für ''Sitzkurve'', welche wir seit Jahrzehnten folgen und unsere Sessel zu einer der bequemsten weltweit macht.
Um ein organisch geformtes M.belstück mit beweglichen Teilen zu erstellen, gebraucht es die Erfahrung von geschickten Handwerkern. Die Polsterung muss genau richtig aufgespannt werden, um Falten und Zwischenräume zu vermeiden. Oberflächen müssen präzise an einander geführt werden.
Aus diesem Grund kann Conform's Herstellung niemals komplett automatisch ausgeführt werden. Es gebraucht Menschenhände und Augen um zu polieren, polstern und montieren- Menschen die ein gutes Handwerk wiedererkennen- genau wie du.