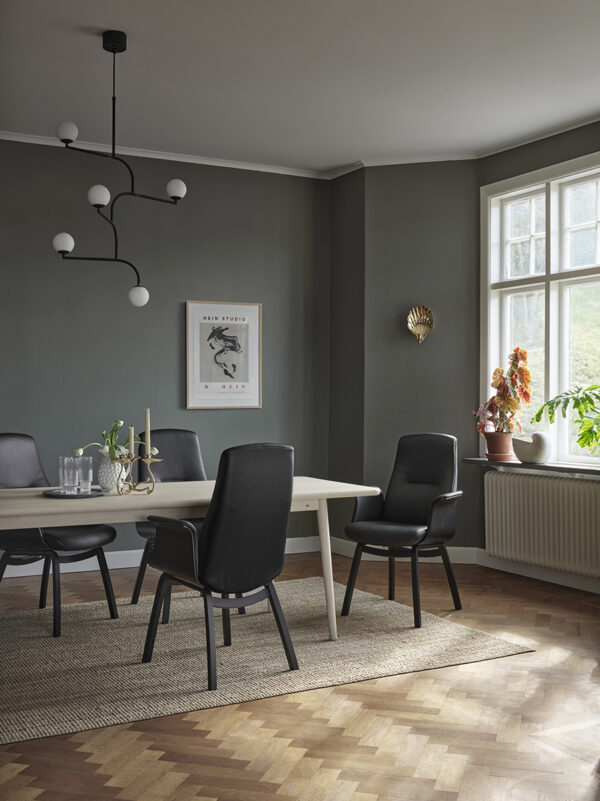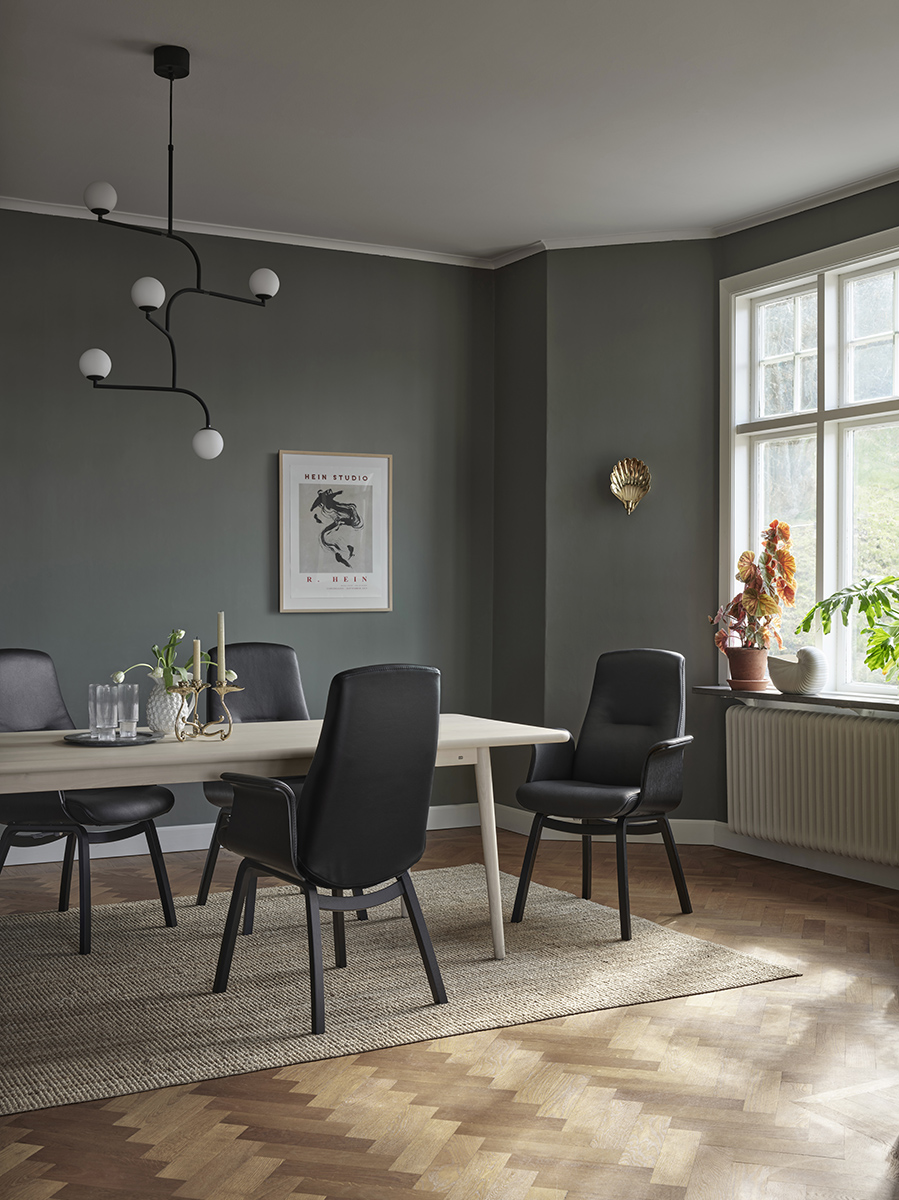 A more comfortable dining chair is served by Jahn Aamodt
With built-in technology, the Freetime dining chair can be relied on to follow your back in any position and create your own comfort zone at the table. Sit the way you want, upright or reclined, and notice how the chair catches you with ease. This flexible backrest is a feature we have not seen in a dining chair before – and it makes it even more pleasant to socialize around the table.
Funktion
Sessel mit Rückenverstellung und Synchro Backup Function für eine ergonomische Erholung in allen Lagen.
hide
OPTIONEN
Wähle zwischen 4 Beiner, Drehfuss Aluminium
oder Drehfuss Aluminium schwarz, mit Armlehnen, ohne Armlehnen oder mit einer Schale. Sessel erhältlich in 2 Größen: Standard oder XL Version.
hide
HOLZOPTIONEN
Diese Holzfarben stehen zur Auswahl:
Eiche lackiert
Eiche weiss pigmentiert
Eiche schwarz gebeizt
Walnuss lackiert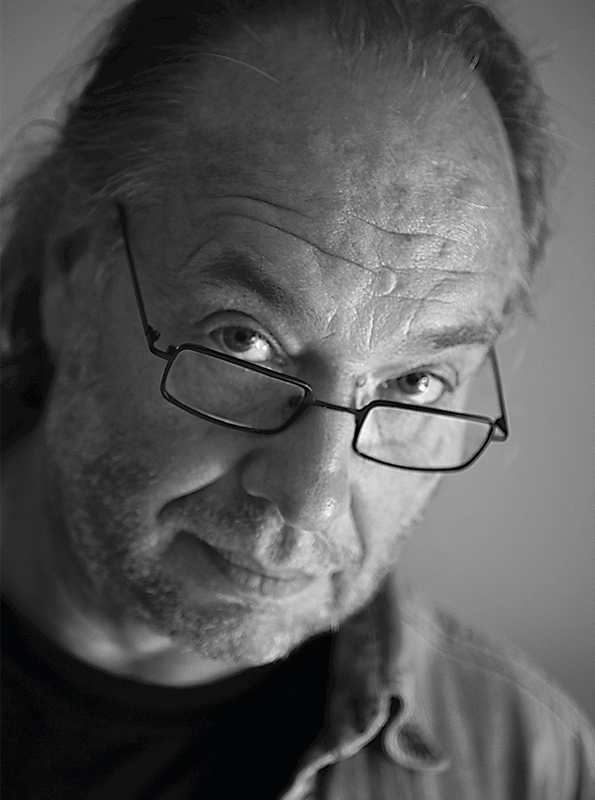 Jahn Aamodt




Designer, Norge

.
"Design sollte den Konsumenten zufriedenstellen, auch den Bedarf des Auftraggebers. Design sollte Persönlichkeit und Charakter besitzen, für eine langlebige Nutzung."