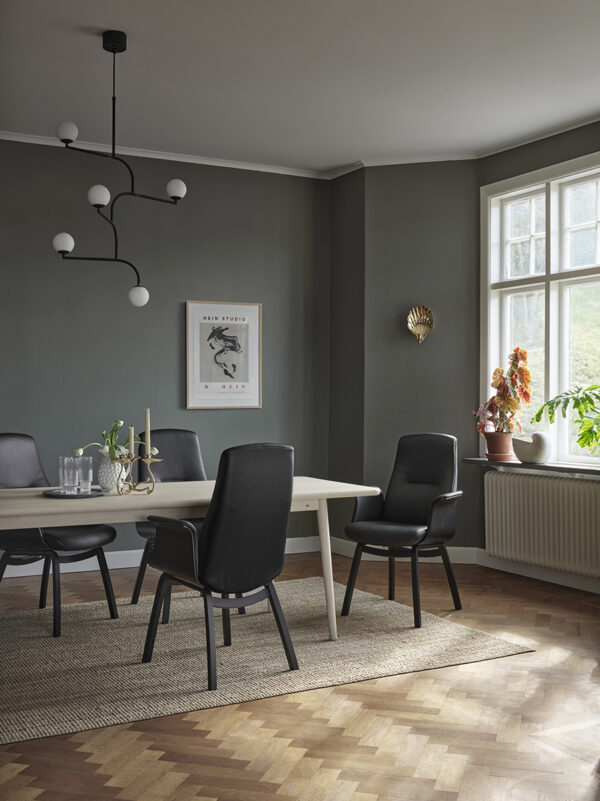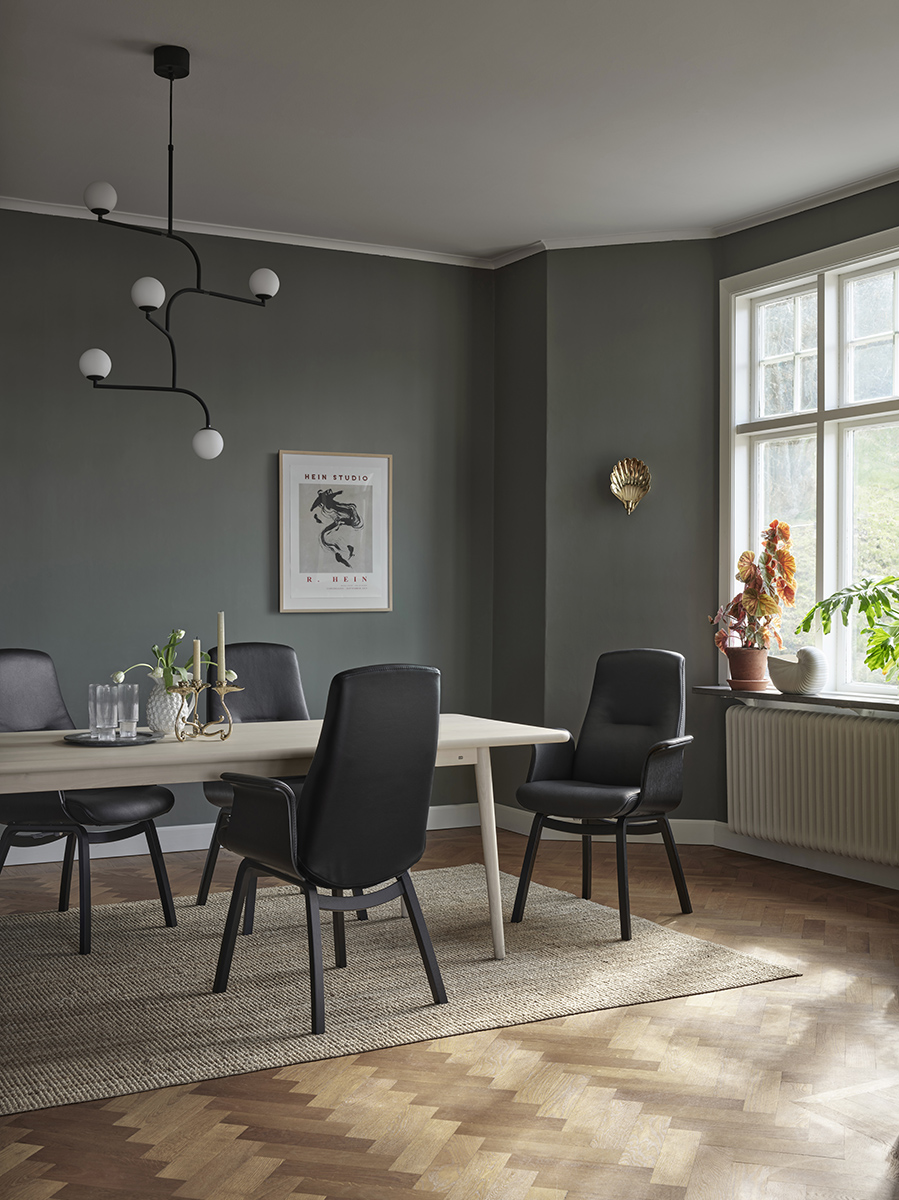 A more comfortable dining chair is served by Jahn Aamodt
With built-in technology, the Freetime dining chair can be relied on to follow your back in any position and create your own comfort zone at the table. Sit the way you want, upright or reclined, and notice how the chair catches you with ease. This flexible backrest is a feature we have not seen in a dining chair before – and it makes it even more pleasant to socialize around the table.
Function
Chair with Syncro Backup which gives you an ergonomically correct rest in all positions.
hide
Upholstery
Leather or fabric
hide
Options
Choose between 4- legs chair without arms, with arms or with shell.
hide
Options wood material
These are the different types of wood you can choose from.
Laquered Oak
Oak untreated
White pigmented Oak
Oak black stain lacquered
Laquered Walnut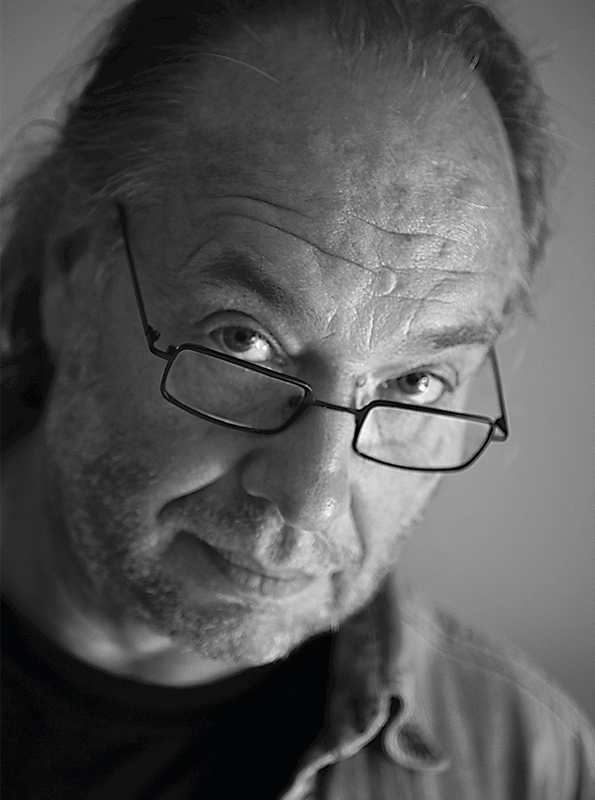 Jahn Aamodt
Designer, Norge.
"Design should satisfy the desires of the user, the company and the society. Design should have personality and character to long lasting use."