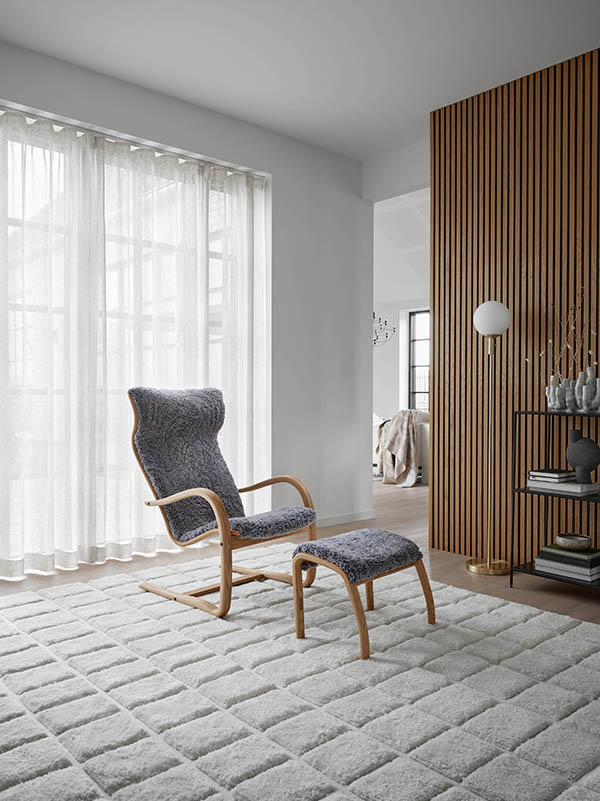 Scandinavian classic by Jan Ekström
The bentwood of the frame and the gently rocking seat are two characteristics of an unmistakably Scandinavian heritage that Gazell expresses. If you wish to bring an unexpected element to the scene, choose a surface that attracts the eye, as seen here. The footstool is a perfect complement and follows the curve from the seat.
Freedom of choice.
Über 500 Stoffe, Schaffelle und Leder. Wähle zwischen verschiedenen Holzarten. Wähle zwischen verschiedenen Untergestellen und Höhen
hide
RÜCKEN
Die Rückenlehne ist in Standardhöhe erhältlich.
hide
BEINE/FUSS
Sessel erhältlich als Freischwinger in Eiche (geölt oder schwarz gebeizt).
hide
HOCKERPOLSTERUNG
Schaffell
hide
FUSS HOCKER
Fest aus dem gleichen Material wie der Sessel.
Jan Ekström
Designer, Schweden
"Es sollte wahre Vitalität in den Linien der Möbel stecken. Ein natürlich kühner Ausdruck um Ihn jedes Mal wieder zum Lieblingssessel zu machen!"