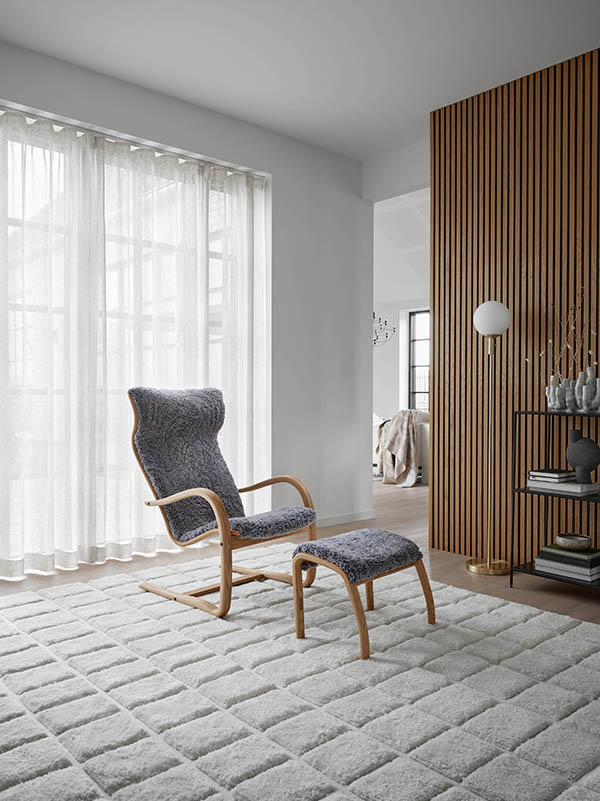 Scandinavian classic by Jan Ekström
The bentwood of the frame and the gently rocking seat are two characteristics of an unmistakably Scandinavian heritage that Gazell expresses. If you wish to bring an unexpected element to the scene, choose a surface that attracts the eye, as seen here. The footstool is a perfect complement and follows the curve from the seat.
Freedom of choice.
Choose between more than 500 fabrics, sheepskins and leathers. Choose between different types of wood. Choose between different legs.
hide
Back
The backrest is available in standard height.
hide
Legs/foot
Chair with flexed legs in oak (oiled or black stain).
hide
Footstool Upholstery
Sheepskin
hide
Foot Footstool
4-leg in the same material as the armchair.
Jan Ekström
Designer, Sweden
"It has to be true vitality in the lines of the furniture. A naturally bold expression to make it become a favourite armchair each time!"