Comfort without
an expiry date
You should be able to relax in your Conform armchair with a clear conscience. We work continuously to make our furniture as sustainable as possible – and by thinking sensibly about materials and components, we strive to make them part of the circular economy. It all starts with our manufacturing in Holsbybrunn in Småland.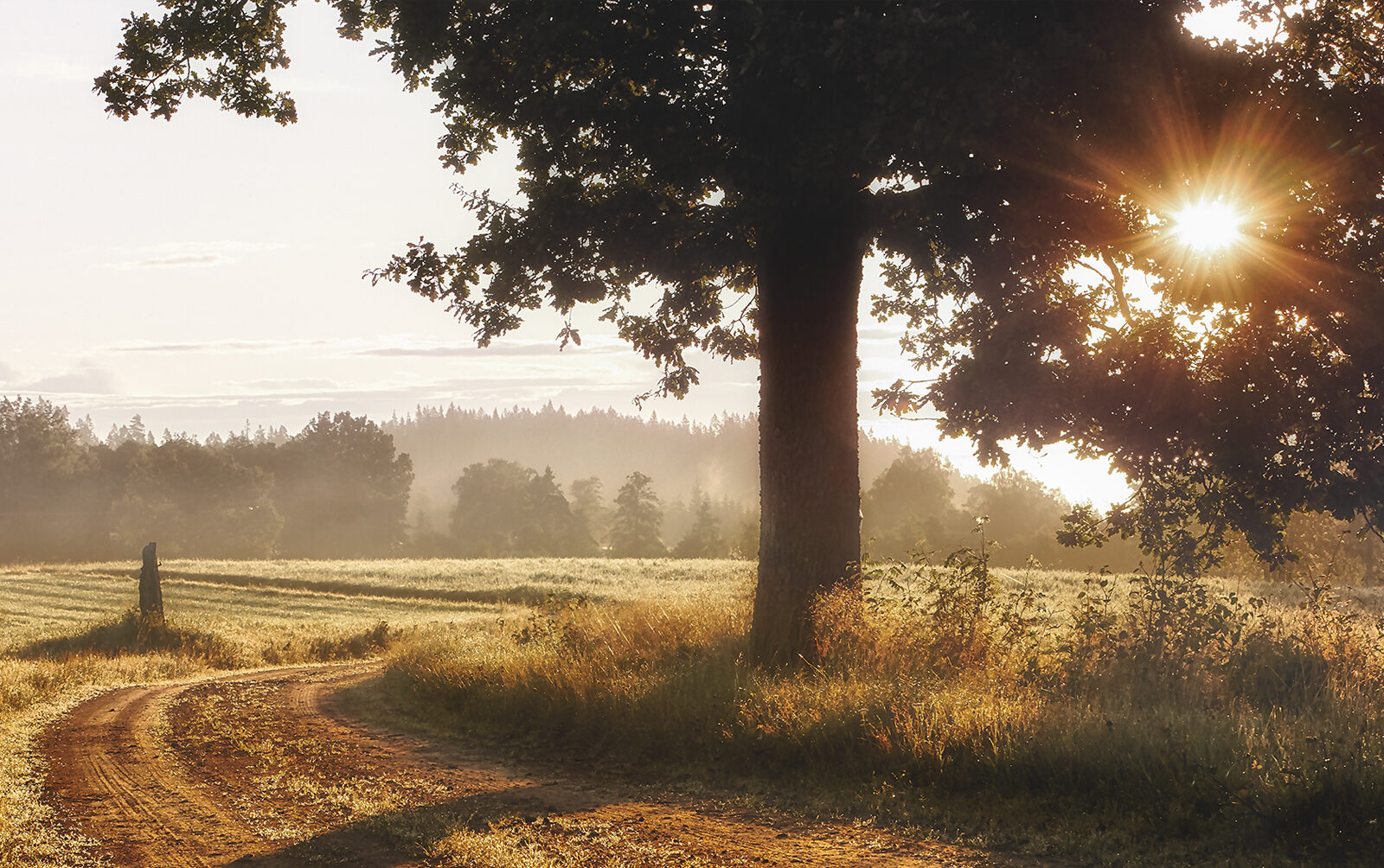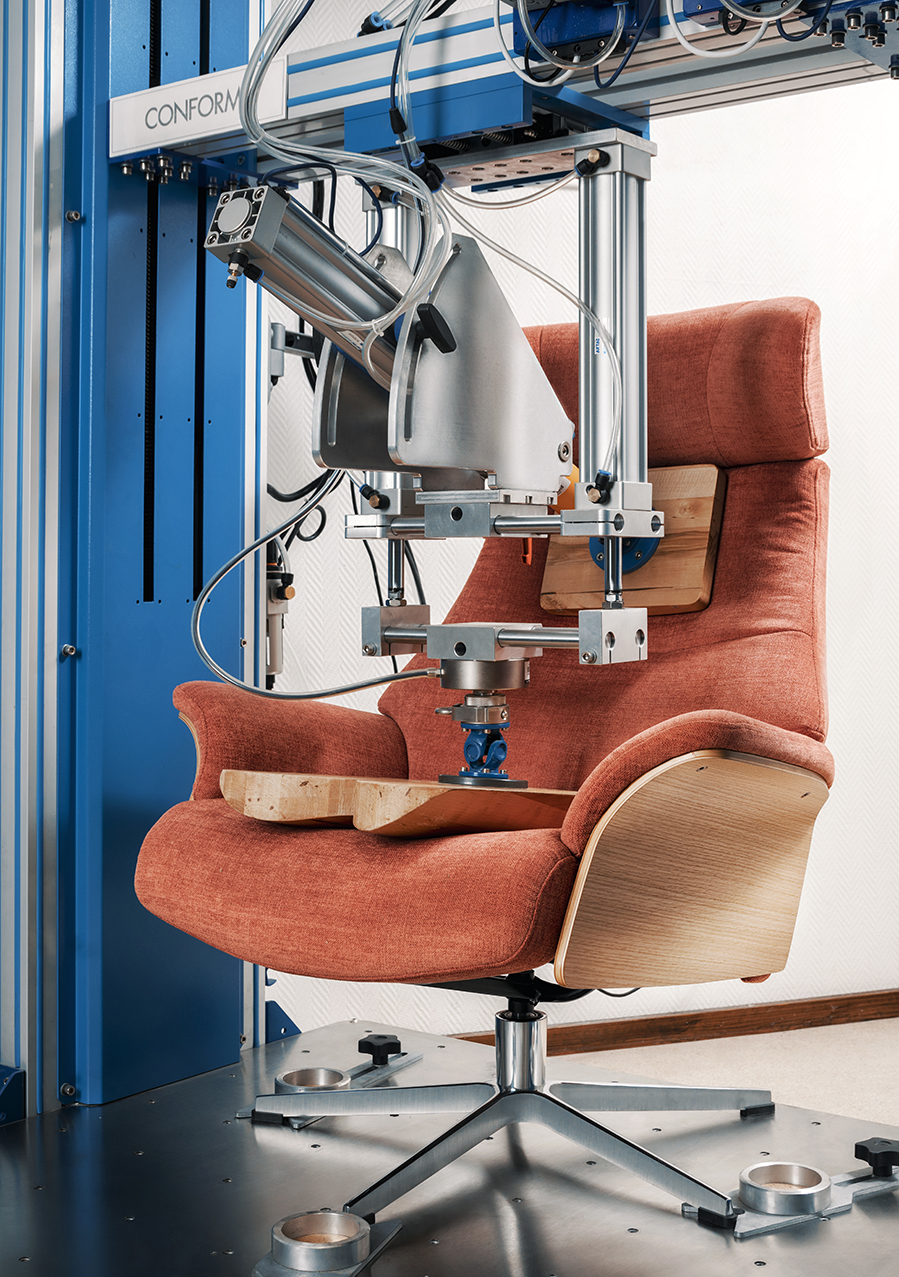 Environmental thinking in our everyday
Conform products are available for the global market, but our local manufacturing is crucial to both our sustainability and success.
A major part of our components come from suppliers in our immediate area, but to ensure an attractive price on the finished product, certain parts are also purchased from manufacturers outside Sweden. The international transports are strategically planned to avoid unnecessary fossil emissions.
With local manufacturing, environmental thinking is a natural part of our everyday, where short lead times and optimized transport are a few examples. An important step in recent years has been replacing chrome with metals that have significantly less environmental impact, such as brushed aluminum and stainless steel.
The high durability of our furniture is ensured through mechanical testing in our own lab and through pilot tests. That way we meet international standards for product life – and counteract the wear-and-tear mentality.
All suppliers we cooperate with meet the ILO and the SA 8000 standard for fair and humane working conditions. Our suppliers also comply with the EU's REACH regulation, stipulating that all chemicals must be identified and well researched in order to achieve a high level of protection for people and the environment.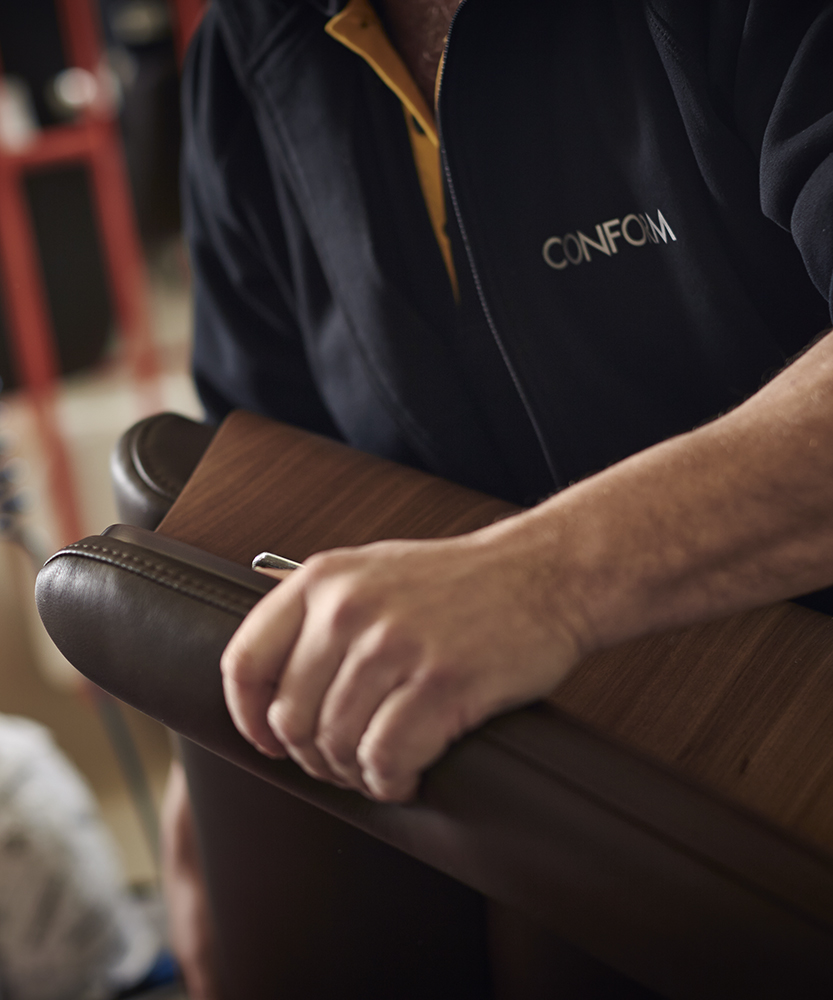 A large part of our fabric collection and our foam are certified according to OEKO-TEX. This means that they do not contain harmful chemicals. And in our own manufacturing, nothing is wasted: leather scraps are used for gloves, aluminum is recycled, wood is recycled or used for energy, and scraps from foam are used in sound absorbers.
Our packaging mainly consists of renewable materials such as corrugated board. The surface of the furniture packaging is made of kraft liner to prevent moisture from damaging the product on its way to the end customer. In all possible cases, we have replaced Styrofoam and cellular plastic with corrugated board or honeycomb. The packaging is optimized so that we never use more material than needed. In drop tests we finally ensure the durability and transport safety of all our packaging.
The many lives of a
Conform product
We build our furniture so they can be dissembled down to the smallest screw, so that worn-out materials and components can be sorted out and recycled. This circular thinking also gives our products new life, in several senses, as everything from worn screws to upholstery, seats and feet can be replaced. There are certified service technicians in most countries, trained to service the product.
With components that are standardized, and furniture that can be easily repaired and renewed, we increase the resource efficiency for the sake of the climate. The end customer gets a piece of furniture that lives longer – and we are able to face the future with greater confidence.