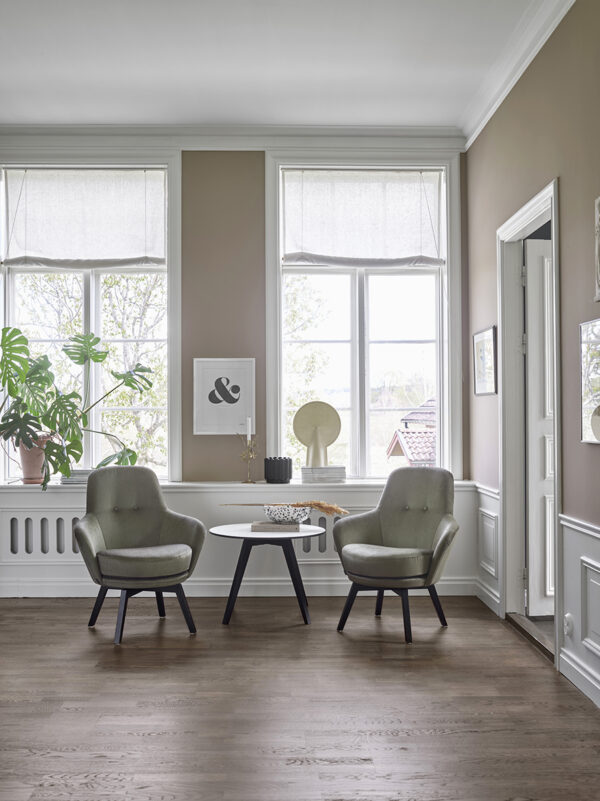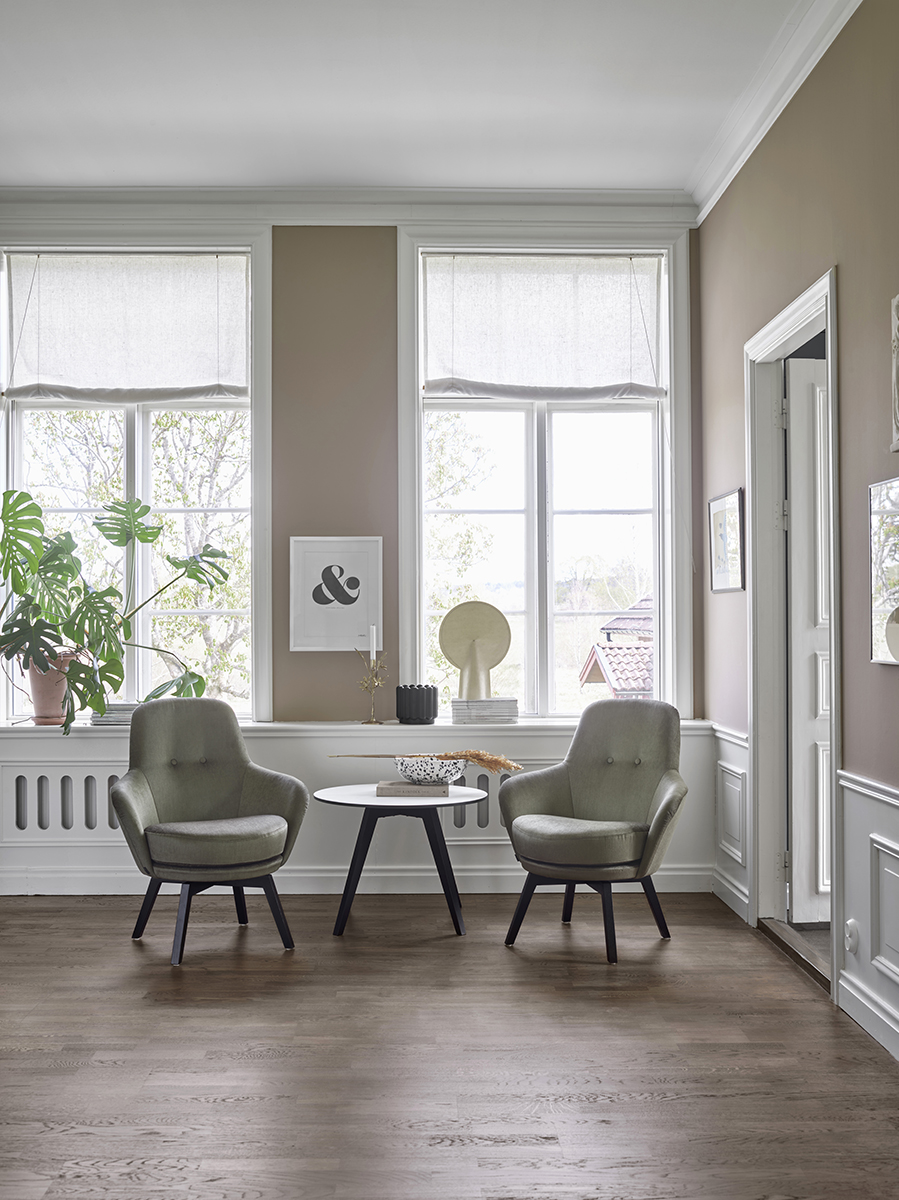 Designed to make you go gaga by Niels Gammelgaard
With a handy size and softly rounded shapes, Gaga is a happy experience from first sight. Then the armchair holds a secret that reinforces the impression: despite its four legs, Gaga is actually a swivel armchair. The side table is a natural complement – without the swivel, but with four just as lively legs.
hide
RÜCKEN
Die Rückenlehne ist in Standardhöhe erhältlich.
hide
BEINE/FUSS
Eiche (lackiert oder schwarz gebeizt) oder Aluminium.
Fuss: Eiche
Fuss: Eiche (schwarz gebeizt)
Fuss: Aluminium
Niels Gammelgaard
Designer, Danmark.
"Wir sind nicht daran interessiert Design als eine Fassade zu machen. Wir wollen die Sorgfalt des Designs entdecken. Wir wollen nicht mehr von dem machen was bereits existiert, vielmehr wollen wir mehr aus der Existenz des Designs machen. Das Kernnutzen von Design zu finden das unserem Leben gut tun wird."