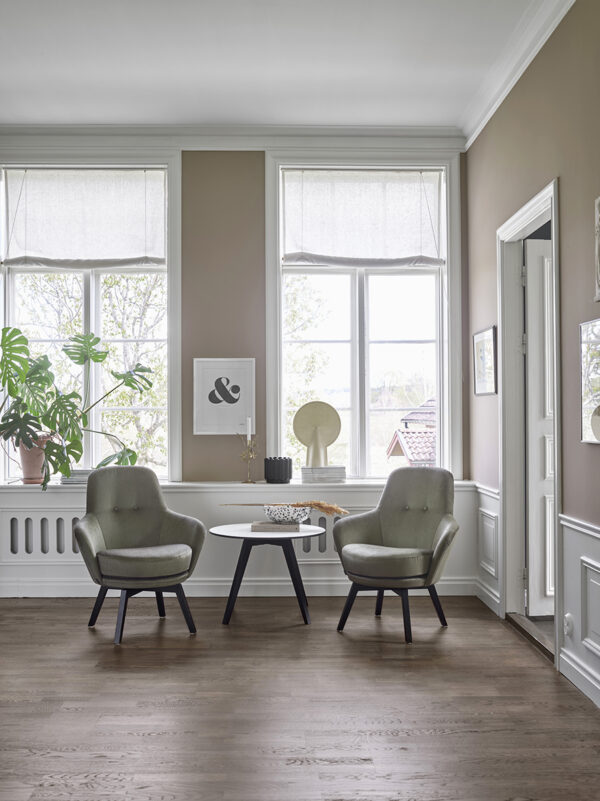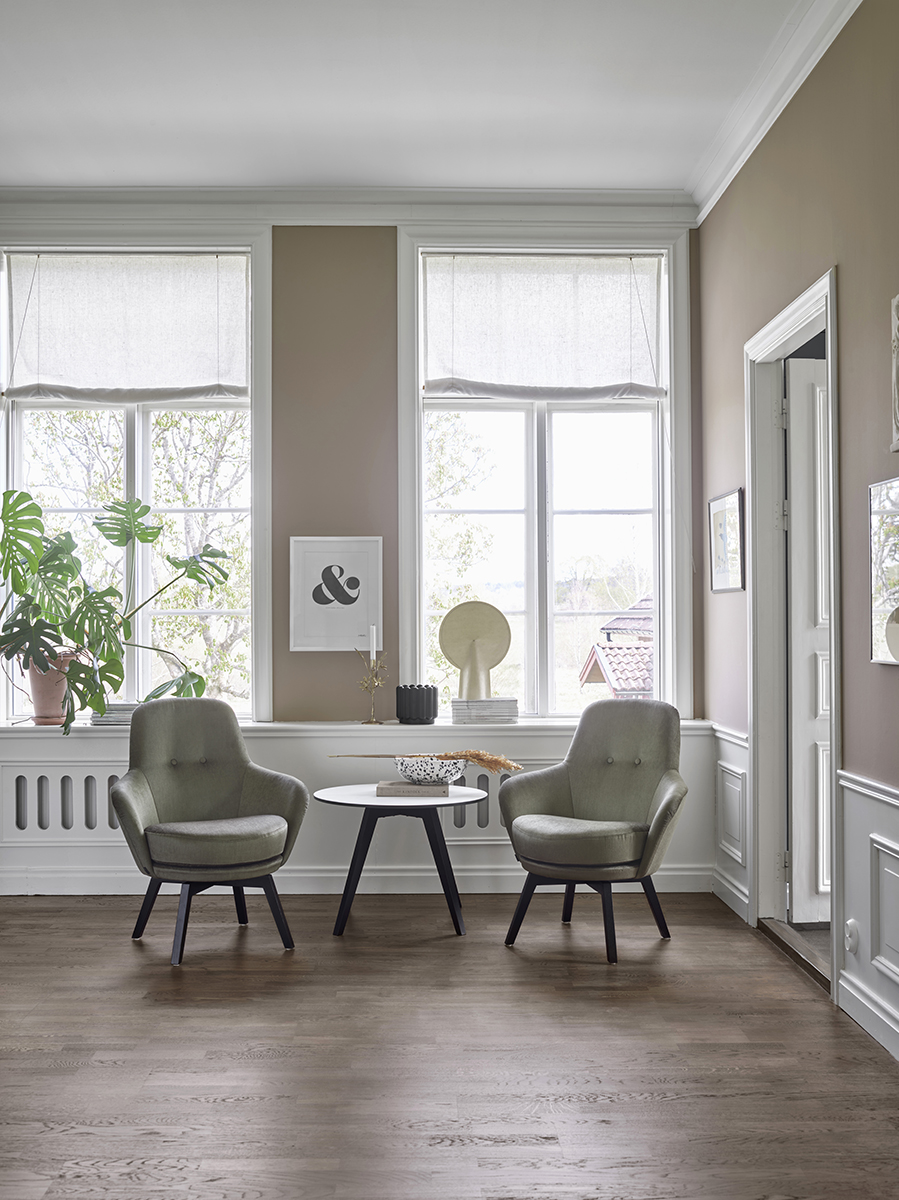 Designed to make you go gaga by Niels Gammelgaard
With a handy size and softly rounded shapes, Gaga is a happy experience from first sight. Then the armchair holds a secret that reinforces the impression: despite its four legs, Gaga is actually a swivel armchair. The side table is a natural complement – without the swivel, but with four just as lively legs.
hide
Back
The backrest is available in standard height.
hide
Legs/foot
Oak (lacquered or black stain) or aluminum.
Legs: Oak
Legs: Oak (black stain)
Legs: aluminum.
Niels Gammelgaard
Designer, Danmark.
"We are not interested in doing design for the facade. We want to explore the core of design. We don't want to do more of what already exists, but rather make more out of the existence of design. Finding the core benefit of design that will do your life good."