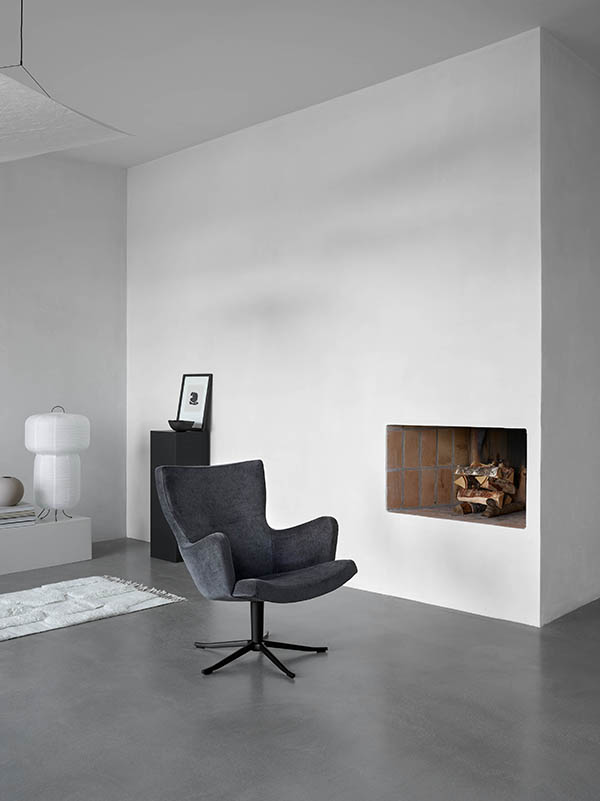 Comfort follows form by Jan Ekström
Gyro, a happy organically shaped acquaintance, has one of the lightest expressions in our furniture collection. A convenient format, curves in perfect balance and a swivel foot contribute to that feeling. And once you have sat down, you will also notice how easy it is to thrive in its company.
Funktion
Dreh- und Schwingfunktion mit Return Memory. Erhältlich ohne Armlehnen, mit Armlehnen oder mit Armlehnen und Kopfstützen.
hide
BEZUG
Leder, Stoff oder Schaffell. Sessel in Schaffell nur ohne Armlehne erhältlich.
hide
RÜCKEN
Die Rückenlehne ist in Standardhöhe erhältlich.
hide
BEINE/FUSS
Drehfuss Aluminium,
Drehfuss Aluminium schwarz lackiert
Drehfuss Aluminium
Jan Ekström
Designer, Schweden
"Es sollte wahre Vitalität in den Linien der Möbel stecken. Ein natürlich kühner Ausdruck um Ihn jedes Mal wieder zum Lieblingssessel zu machen!"