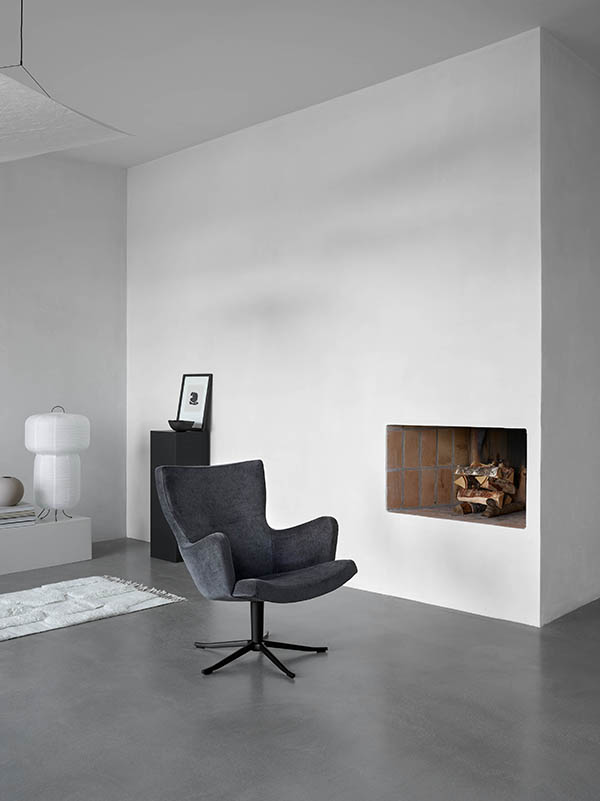 Comfort follows form by Jan Ekström
Gyro, a happy organically shaped acquaintance, has one of the lightest expressions in our furniture collection. A convenient format, curves in perfect balance and a swivel foot contribute to that feeling. And once you have sat down, you will also notice how easy it is to thrive in its company.
Function
Swivel chair with return memory. Available without armrests, with armrests or with armrests and headrests.
hide
Upholstery
Leather, fabric or sheepskin. Sheep-skin only available without armrest.
hide
Back
The backrest is available in standard height.
hide
Legs/foot
Swivel in molded aluminum, black coated molded aluminum
Swivel black coated molded aluminum
Swivel molded aluminum
Jan Ekström
Designer, Sweden
"It has to be true vitality in the lines of the furniture. A naturally bold expression to make it become a favourite armchair each time!"