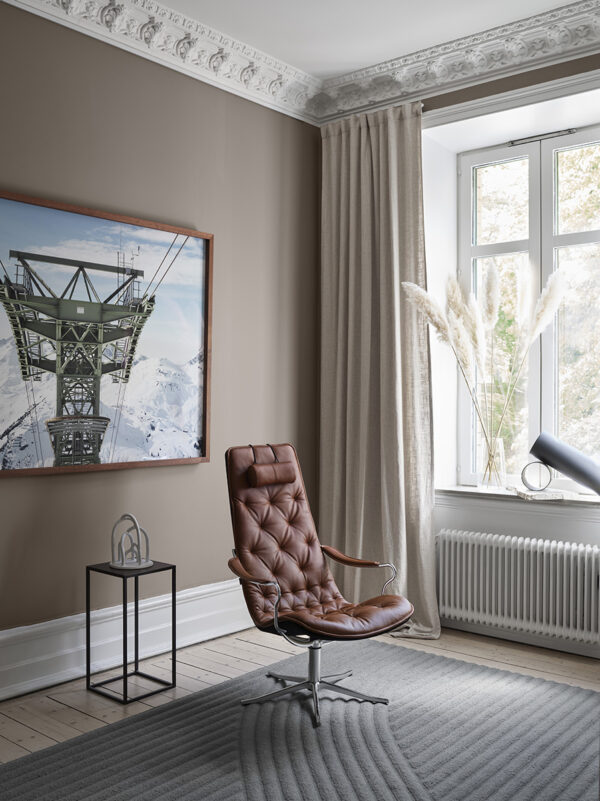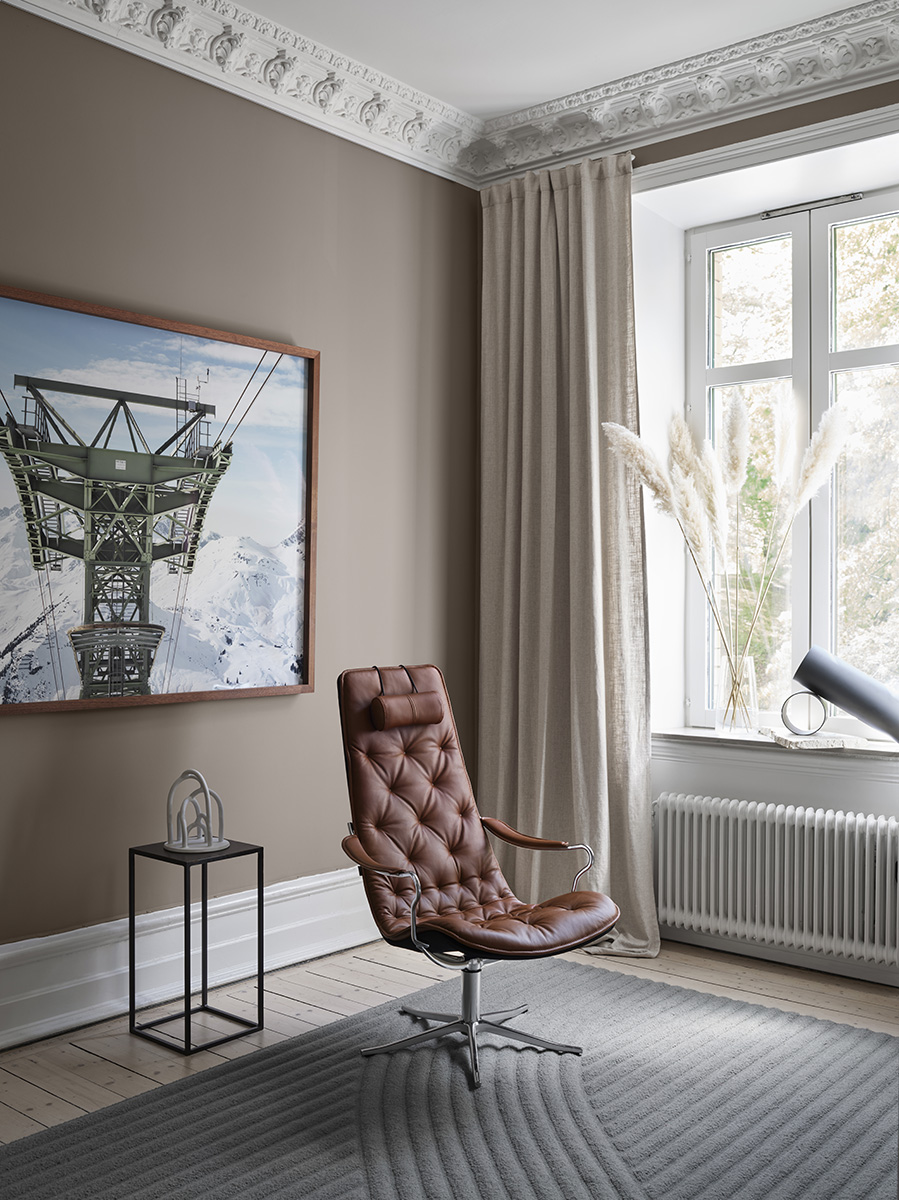 Please your eyes relax your body by Jan Ekström
Bravo has an eye-catching design that lends a sophisticated aura to your comfort zone. Beneath the attractive surface, Conform's reliable craftsmanship is there to give you unpretentious relaxation for decades to come.
Function
Swivel chair with return memory, with or without tilt function.
hide
Back
The armchair is available in two different heights, standard and low. (Bravo Low)
hide
Legs/foot
Swivel chair with return memory in molded aluminum.
Swivel molded aluminum
Fixed chair or flex/cantilever in oak (lacquered), oak (black stain lacquered) or walnut (laquered).
Fixed legs in wood
Flex/cantilever in wood
hide
Foot Footstool
Footstool x-foot aluminum or with 4-legs in same wood options.
hide
Measure
| | |
| --- | --- |
| Höjd: | 106 |
| Sitthöjd: | 39 |
| Bredd: | 65 |
| Djup: | 87 |
Jan Ekström
Designer, Sverige.
"It has to be true vitality in the lines of the furniture. A naturally bold expression to make it become a favourite armchair each time!"