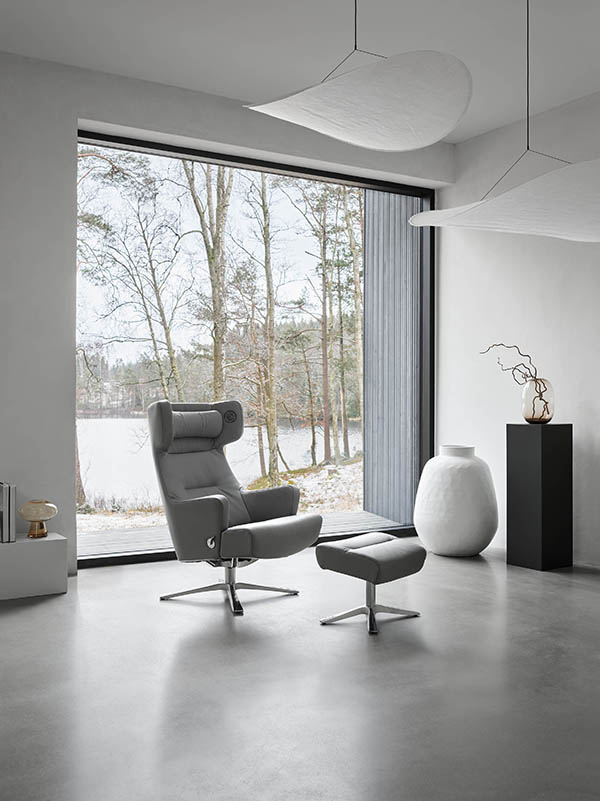 Your comfort zone now comes with a soundtrack.
"The real challenge for the designer and the development team is to fully integrate it with the design and functionality of the chair. With MyPlace, we believe we have succeeded."
MyPlace is the armchair with built-in, crystal clear sound. It is truly your own comfort zone, where you choose your soundtrack and give your relaxation a whole new dimension. The sound system has been developed by Swedish sound experts, and we have made sure that the armchair's design and construction give you an experience of perfect harmony.
The built-in Syncro Backup provides comfortable and ergonomically correct sitting in all positions.
Function
Swivel chair with Syncro Backup gives you an ergonomically correct rest in all positions, thanks to three cooperating parts: the lower part of the back, the upper part of the back, and the head rest.
hide
Upholstery
Leather or fabric
hide
Back
The backrest is available in standard height.
hide
Legs/foot
Swivel chair with return memory in molded aluminum, black coated molded aluminum, swivel Quattro aluminum or wood/molded aluminum. The wood options are in oak (lacquered), oak (untreated), oak (black stain lacquered) or walnut (lacquered). The chair is possible to get in an extra high seat version (+3,5cm).
Swivel black coated molded aluminum
Swivel molded aluminum
Swivel Quattro aluminum
Swivel wood/molded aluminum
hide
Footstool Upholstery
Läder eller tyg även sidorna är klädda.
hide
Foot Footstool
Footstool in the same options with fixed X-foot. Extra high stool (+3 cm) can be selected for.
hide
Power
Supplied by universal input (100-240VAC) AC/DC wall type power adapter with USB-C port, Model MK-C181EU, 5 VDC / max 3 A, and a charger cable with magnetic connector that comes with the unit.
hide
Integrated rechargeable battery pack
Li-ion / 3.7 V / 5200 mAh
hide
Bluetooth® version and profiles
BT v5.0, A2DP, AVRCP, TrueWireless™ Stereo Supported codecs: SBC, AAC and aptX™
hide
Audio interfaces
Analog line in 3.5 mm jack: Zin = 75 ohm. Analog line/earphone out 3.5 mm jack: Zload = minimum 16 ohm. Wireless audio streaming
hide
Temperature range (operating)
hide
Play time
> 12 hours at medium volume level
hide
Charging time (10% to 100%)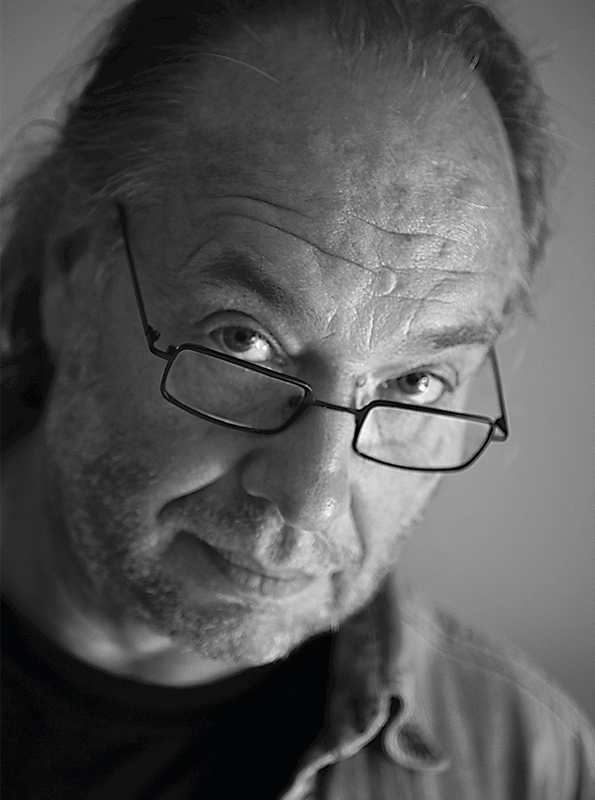 Jahn Aamodt




Designer, Norge

.
"Design should satisfy the desires of the user, the company and the society. Design should have personality and character to long lasting use."