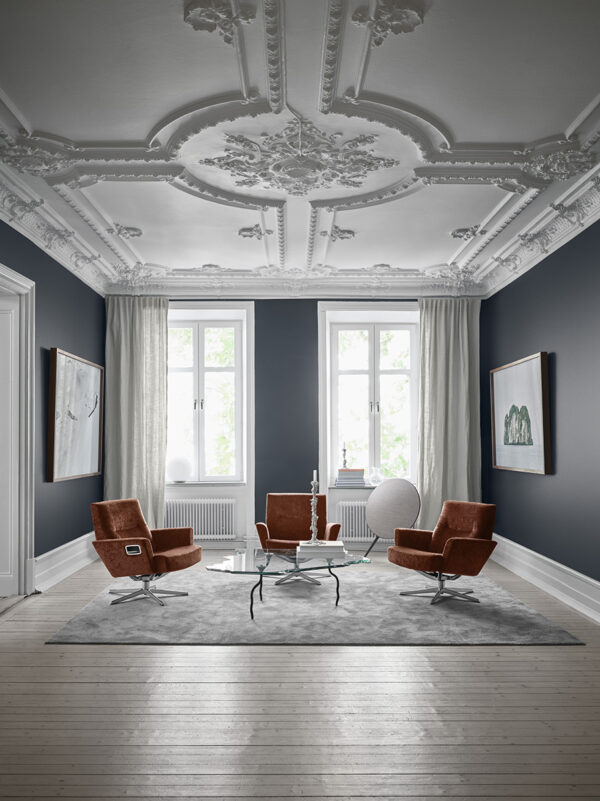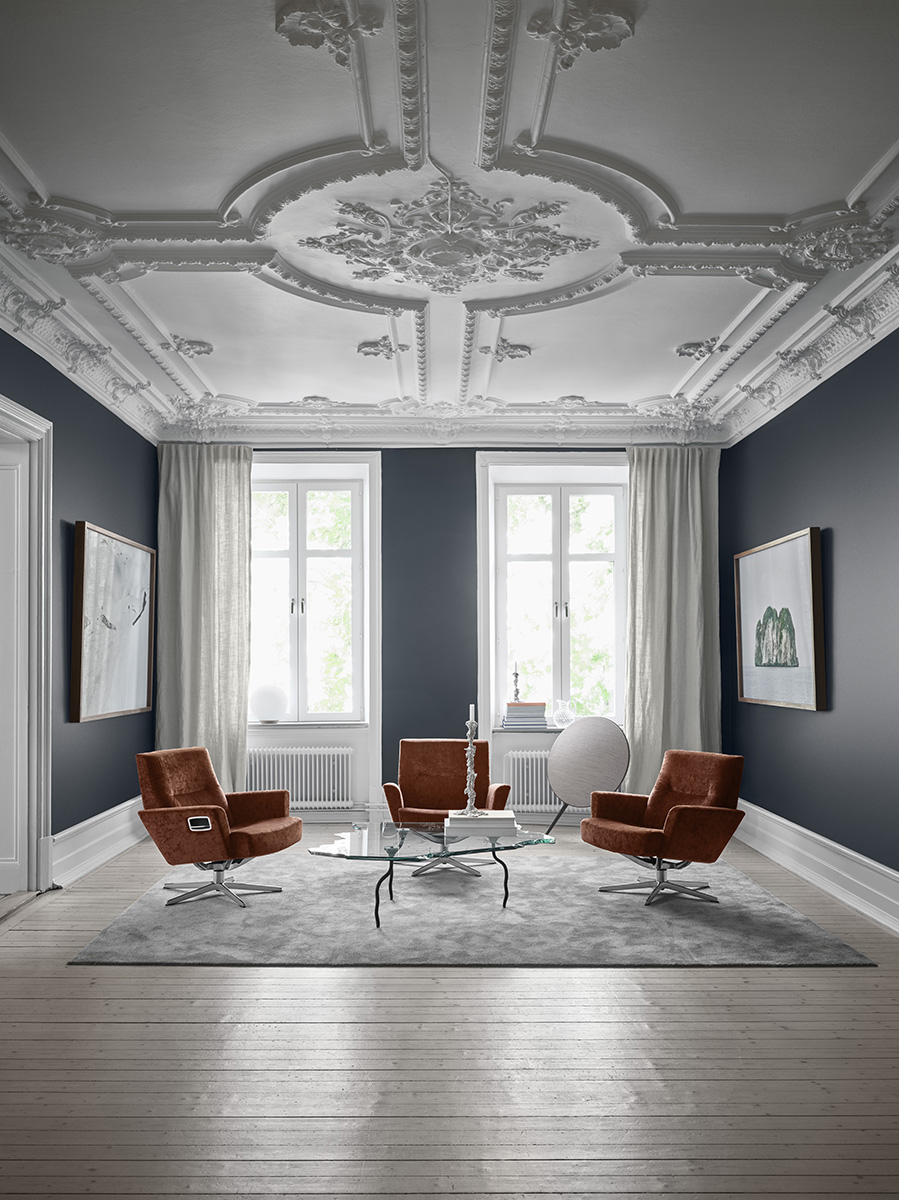 Unique purity, strong identity by Jahn Aamodt
Relieve is likely our most angularly designed armchair – but as you sit down, you will notice it's only the exterior. Relieve is the place where you breathe out after a long day at work, or take a break from the outside world. The footstool extends the comfort following a natural line from the seat of the chair.
The built-in Syncro Backup provides comfortable and ergonomically correct sitting in all positions.
Function
Swivel chair with Syncro Backup gives you an ergonomically correct rest in all positions, thanks to three cooperating parts: the lower part of the back, the upper part of the back, and the head rest.
hide
Upholstery
Leather or fabric
hide
Back
The backrest is available in standard height.
hide
Legs/foot
Swivel chair with return memory in molded alu minum, black coated molded aluminum, swivel Quattro aluminum, wood/molded aluminum or wood. The wood options are in oak (lacquered), oak (untreated), oak (black stain lacquered) or walnut (lacquered). All options except wood are possible to get in an extra high seat version (+3,5 cm).
Swivel black coated molded aluminum
Swivel molded aluminum
Swivel Quattro aluminum
Swivel wood/molded aluminum
hide
Footstool Upholstery
Leather or fabric
hide
Foot Footstool
The stool has the same choices as the armchair, but with an X-foot. Extra high stool (+3 cm) can be selected for.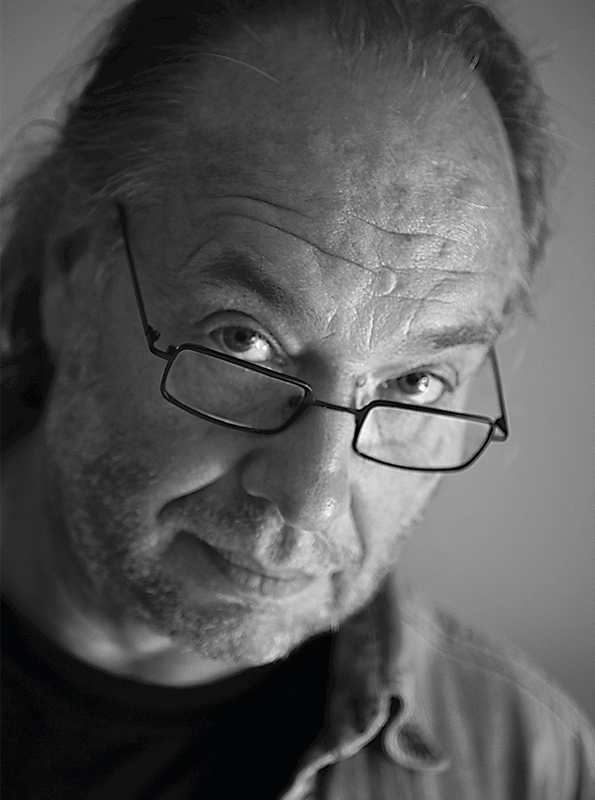 Jahn Aamodt




Designer, Norge

.
"Design should satisfy the desires of the user, the company and the society. Design should have personality and character to long lasting use."